IMPERIAL XII SCOTCH WHISKY CASK FINISH
The first limited edition brandy of Imperial XII Master's Collection, made by connecting the experience of brandy and whisky makers. Matured in traditional oak casks brandy is finished in re-charred American oak Scotch whisky casks from Loch Lomond Distillery.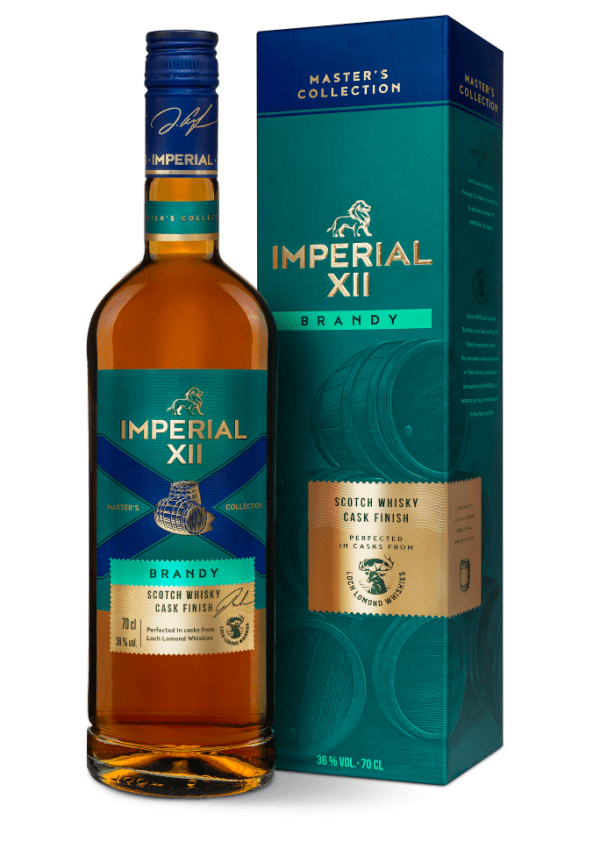 Aroma and flavour
A subtly balanced drink, where caramel and vanilla combine savory spice with note of charred oak, followed by a gentle hint of smoke.
Consumption
On one hand revealed in warm glass, on another – with ice.